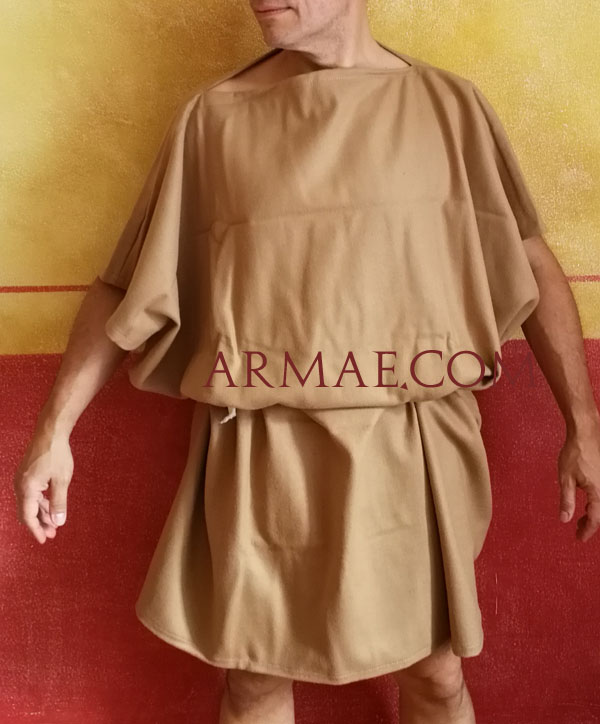 Description
Our woolen roman tunicas are fitting from the late republic to the end of the second century, and even later for the plain ones. They are square, about 1mx1m, with wide opening for the arms and the head. Due to their size, it seems they are equipeed with sleeves. To be weared with a belt.

A brown color was used by poorer people, and slaves.

Composition : 65% wool and 35% polyester.