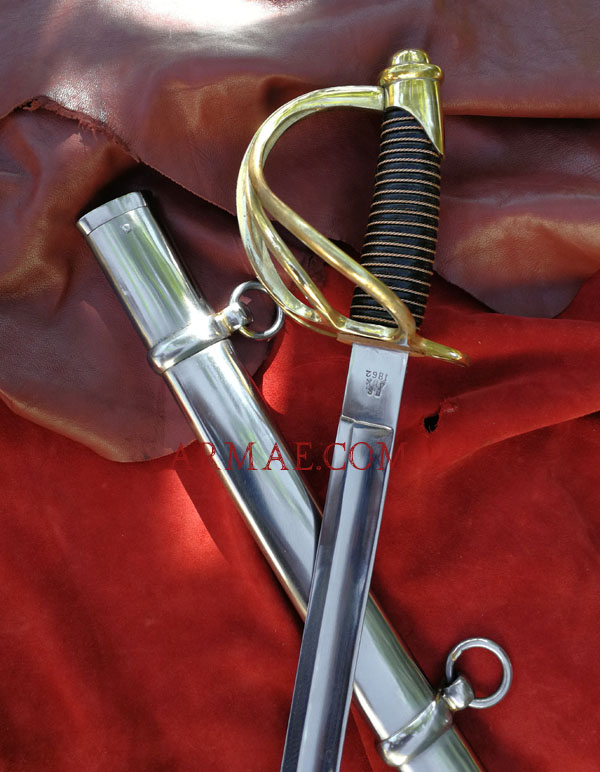 Description
Originally copied from an earlier french light cavalry saber, the light cavalry saber 1862 began his career during the american civil war. Our replica is equipped with a high carbon steel blade, has a brass hilt and a steel scabbard. The grip is made of wood, covered with leather and decorated by a double copper wire.

Length 103cm (blade 88cm). Weight 1050g.
×
All these weapons have steel blades, but are not intended for fencing, unless otherwise specified.