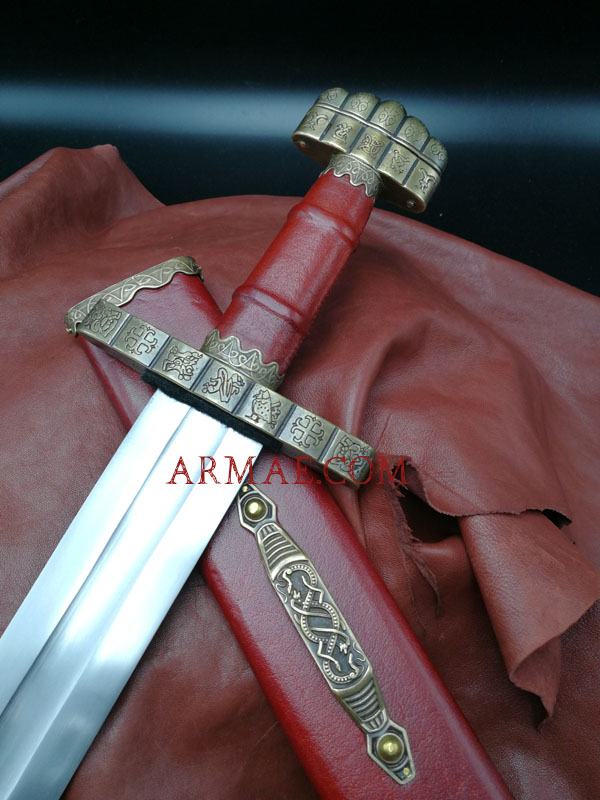 Description
This sword was found in a mount burial in Hedeby, in the south of Denmark. It belonged to a rich Viking warrior, based in this small outpost at the frontier of the Carolingian empire, during the 9th century.

The fuller blade with parallel edges is a classical dark ages one, but the cross hilt is quite new. It is made of bronze, with 7 engraved patterns on each side. Most of them are Viking ones, but a cross is to be noticed. The handle is covered in leather, and has bronze decorative rings. The two parts pommel is also engraved. The tang of the blade is rivetted on the first part of the pommel, which is closed by the second one, rivetted in place.

The sword comes with a wooden scabbard covered in leather, with richly decorated bronze brackets. The intricated serpent pattern, typical of the period, decorates the belt loop.

Length 91cm, blade 74,0cm. Blade's width at handle 5,0cm. Weight 1,45kg.
×
All these weapons have steel blades, but are not intended for fencing, unless otherwise specified.