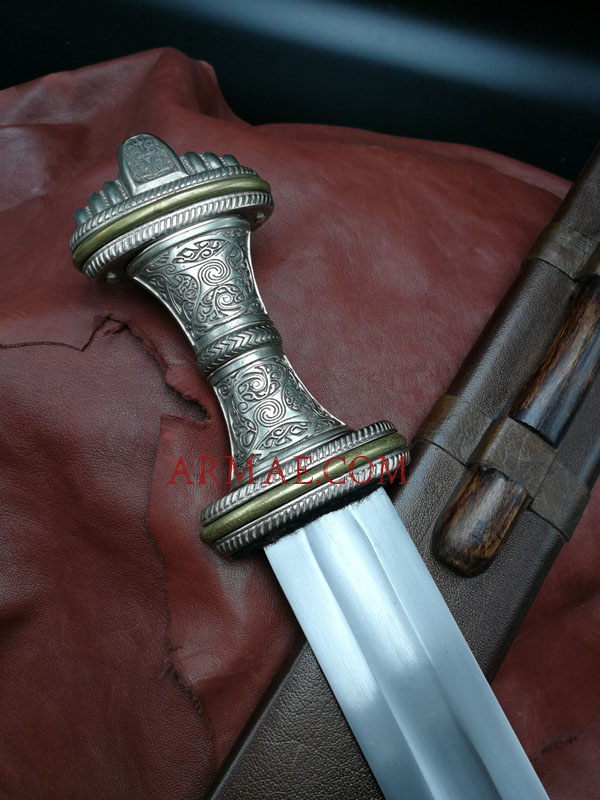 Description
The Fetterlane sword grip and pommel is one of the British museum 8th cent masterpieces, showing how crafted the master armorers of the dark age were.

This replica is made after the Fetterlane sword of the British Museum. We used a broad dark age blade with parallel edges. The Pommel is made of three parts The top one has an arched central element flanked by six smaller lobes. The central part is engraved. This piece is rivetted to the grip, with an intermediate brass piece. The silvered hilt is also delicately engraved. We used the same pattern for the hilt than for the pommel, except the top part of course.

The sword comes with a wooden scabbard covered in leather, with decorated brass brackets.

Length 94cm, blade 79,0cm. Blade's width at handle 4,6cm. Weight 1,60kg.
×
All these weapons have steel blades, but are not intended for fencing, unless otherwise specified.