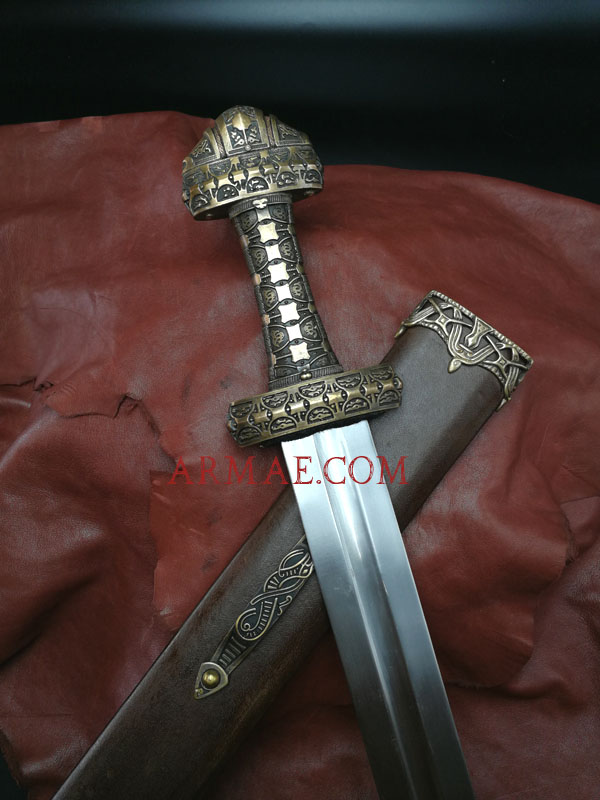 Description
This sword is made after the hilt of an 9th or 10th Century Viking sword found on the Isle of Eigg, in Scotland. As the blade was missing, we used a very classical Nordic design to complete the weapons.

The guard and grip are made of bronze and are richly decorate. Twisted copper wire inlaid into the pommel complete its rich decoration. The sword comes with a scabbard that is crafted from wood and bound in tightly stitched leather. Intricate bronze fittings and a bronze suspension loop complete the scabbard.

Blade made from high carbon steel, tang being fixe into the lower section of a two-part pommel with a pommel cap secured closed with two rivets. Two part hilts such as ours are difficult to find in reproduction, but were the rule at this time.

Length 96cm, blade 79,0cm. Blade's width at handle 4,6cm. Weight 1,95kg.
×
All these weapons have steel blades, but are not intended for fencing, unless otherwise specified.