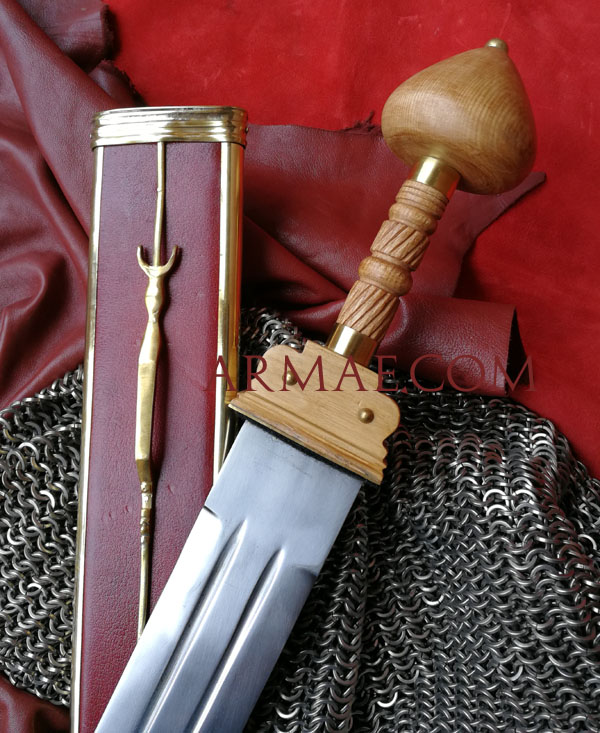 Description
Another example of the late roman army swords, dated from the 3d cent.

The blade is made of steel, and is quite wide. The handle, pommel and guard are made of wood. The scabbard is made of wood covered in leather, with brasse bracket.

Lengt 99cm, blade 78cm, width 6cm. Weight 1,4kg.
×
All these weapons have steel or bronze blades, but are not intended for fencing, unless otherwise specified.