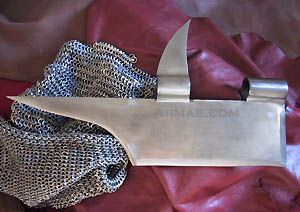 Description
The Swiss mercenaries were famous during the 15th cent. They favored the use of the vogue, the hook being used to knock off the opponent.

Made of forged iron, in the EEC. Length 48cm, width 26cm, weight 1.3kg. Thickness 3mm. Comes without pole.
×
All these weapons have steel blades, but are not intended for fencing, unless otherwise specified.