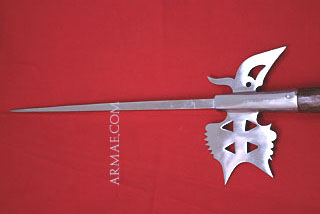 Description
Half poleaxe, half spear : this is the halberd. This one has a pattern which was widely spread in England, therefore its name.

Made of cast iron, 60cm long, socket diameter 3,3cm. Comes without pole.
×
All these weapons have steel blades, but are not intended for fencing, unless otherwise specified.