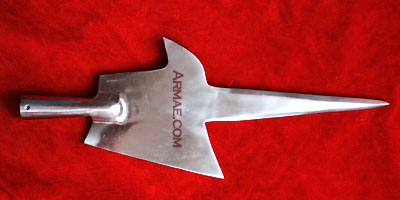 Description
Half poleaxe, half spear : this is the halberd, a deadly weapon if used by a trained warrior… or a decorative one else !

Made of cast iron, 57cm long, max width 22cm, socket diameter 3,3cm. Comes without pole.
×
All these weapons have steel blades, but are not intended for fencing, unless otherwise specified.