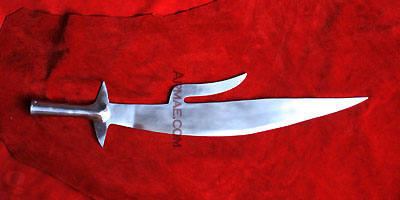 Description
This gleve has a strange back blade : it was used to trap the foe's blade, and wrench it out, using the pole's leverage.

Made of cast iron, 74cm long, max width 14cm, socket diameter 3,3cm. Comes without pole.
×
All these weapons have steel blades, but are not intended for fencing, unless otherwise specified.