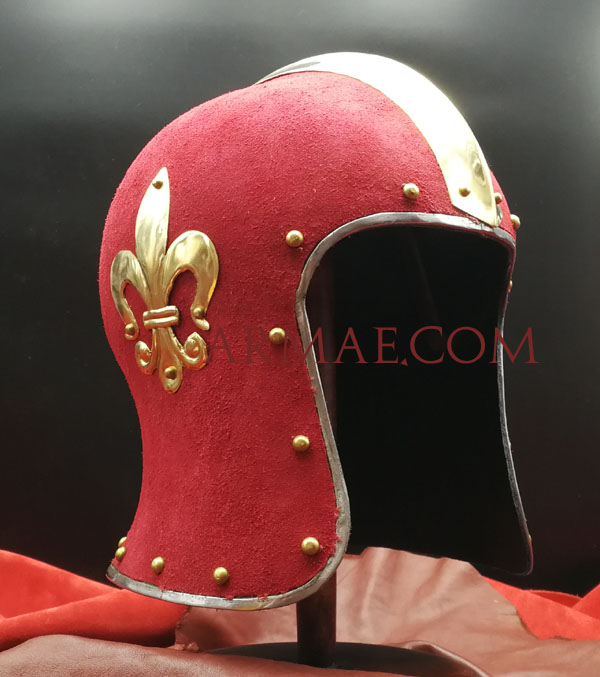 Description
This is a very classical 15th cent barbuta covered in leather. The two fleur de lys on the side immedialtely remind the french royalty. Such a piece may have been used by a foot soldier close guarding the french royal family.

Made of leather covered steel, with brass brackets. Inside covered in leather. Comes with a chinstrap. Weigth 2,4kg, 20cm wide and 22cm long.
×
All the helmets - unless otherwise specified - come without internal padding.