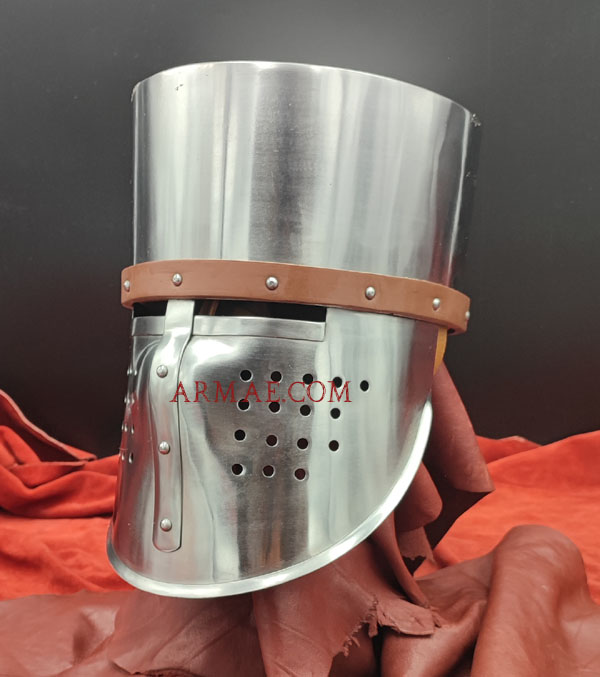 Description
The end of the 12th century sees the helmet protection evolve : the nose guard become a full metal plate, holed to allow the warrior to breathe and see. It will evolve again, the next stage being the great Helms.

Iron. Side to side 18cm, front to back 22cm.
×
All the helmets - unless otherwise specified - come without internal padding.