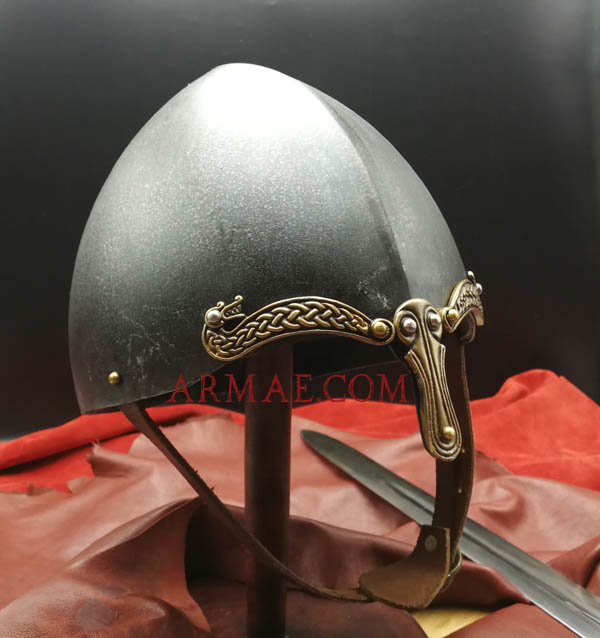 Description
This nasal helmet is not an historical copy, but a fantasy one.

The hat is made of antiqued iron, and the brass noseguard figures viking patterns. Come with an leather inner padding, and a leather chinstrap.

19,5cm wide, 22cm long, 1,2kg.
×
All the helmets - unless otherwise specified - come without internal padding.