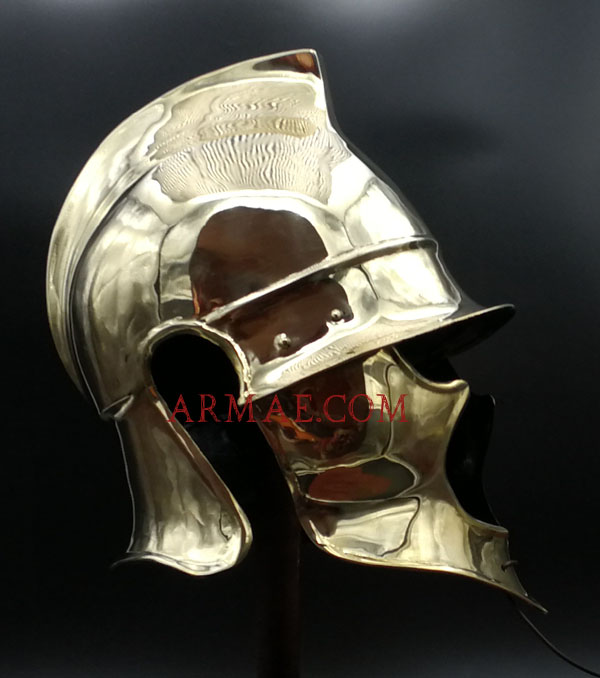 Description
This helmet comes from a 5th century artefact, found in beotia and to be seen now in the British Museum. The cheekguards were missing on the original piece, and we choosed to equip the reproduction with thracian like ones, making therefore this helmet more a 4th century one. It would have perfectly fit an hellenistic trooper.

Brass helmet. 1,7kg. Width 18cm, length 22cm.
×
All the helmets - unless otherwise specified - come without internal padding.