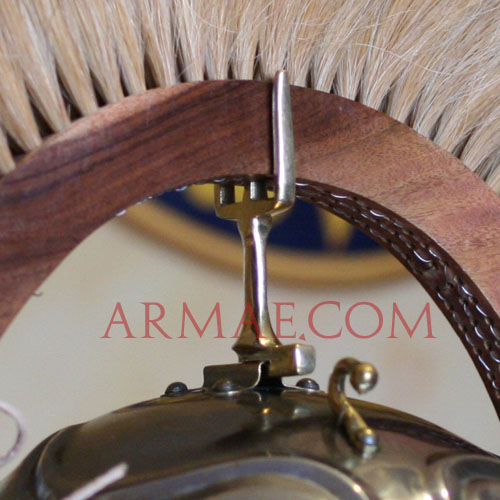 Description
The crest was in use in every army of the antiquity. It made the warrior greater, more impressive, but also was used to recognize leaders and units, especially in the roman army. Crosswise model, for centurions.

This brass crest holder has to be used with the HL120 series crests, to fix them on imperial italic types HL120, HL122, HL139 helmet.
×
These crests may equip : - imperial gallic F, G, H helmets using the HL120FCC or HL120FCL crest holders, - imperial italic B, C, D helmets using the HL120FCI crest holder. Any other use will lead to some adaptation work on your side.