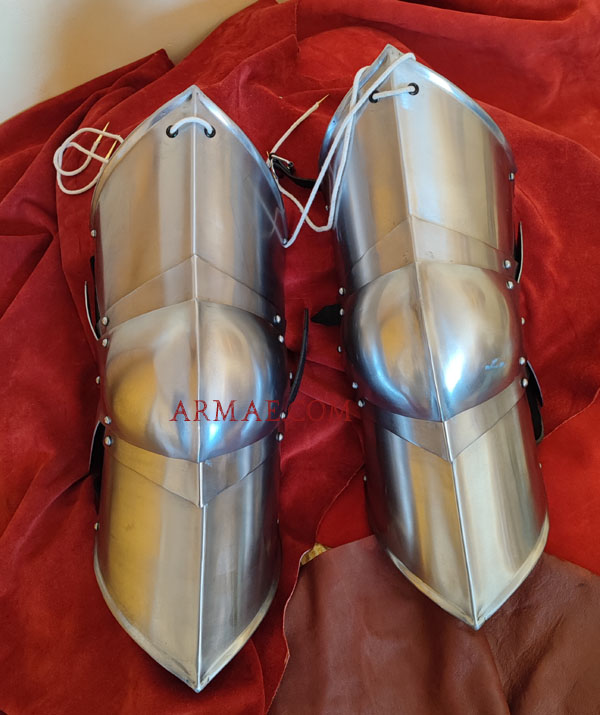 Description
Knee protections were essential, to avoid a fighter being incapacited by a well ajusted strike.Our replica matches models very often seen for 14th - 15th fighter. The poleyns are fixes by three straps, and a lace, to be fixed on the belt.

Made of 1mm steel. Total length 45cm. Width at knee level 15cm. Weight 2kg for each leg.

Total length is 30cm. Diameter 13cm. Weight 1,4kg per leg. Fixed with leather straps.