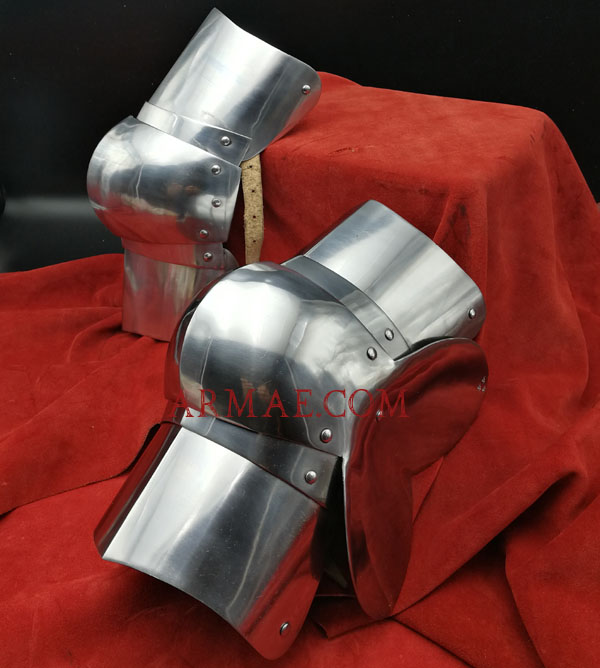 Description
Protecting the body joints was really necessary on the battlefields, for a strike on this part will effectively incapacitate any warrior. Knees were a priority as this were one of the first rigid protections seen among warrior troops. The protection we offer is know as "archer" even though its widely used among many different troops. The name comes from several pictorial representations from 15th century where archers appear using this item. Nevertheless this item is ideal for mercenary re-enactors and lower class that took weapons job.

Made of 1,4mm steel (top part) and 1,2mm (bottom). This item has a satin finish so its surface will be slightly reflective as many original armour models. Steel thickness may vary due to the handcrafted methods used on its manufacturing. The steel is untreated and may have rust. To protect the steel you may rub it with mineral or synthetic oil.

Total length is 30cm. Diameter 13cm. Weight 1,4kg per leg. Fixed with leather straps.