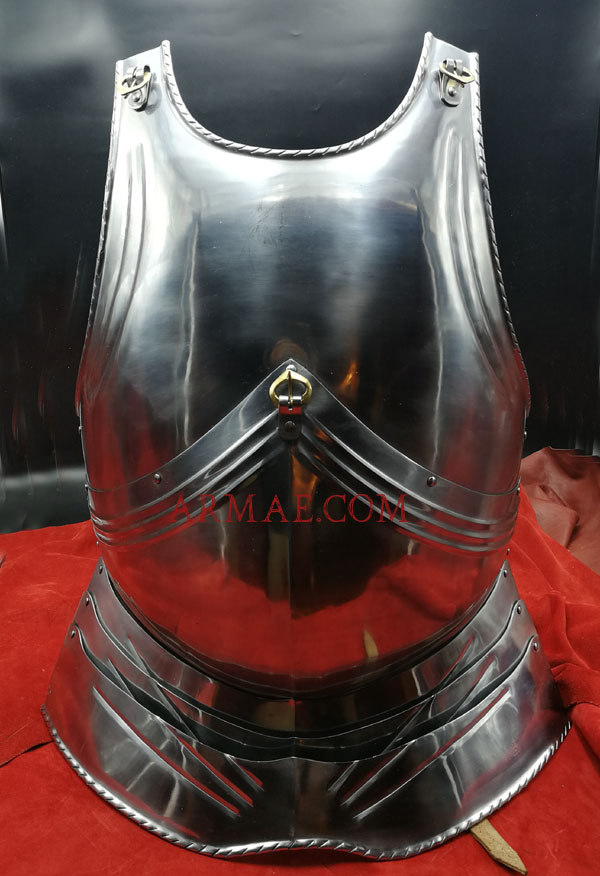 Description
Not only on battle, but on court or social events, a chest plate is an interesting complement for noblemen, soldiers or knights. During the 15th Century, the use of plate armour it´s becoming common, so that made a chest plate a need for the re-enactment of the period. This German style chest plate could be in use in any part of Europe during the 1450 to the 1500´s. Combined with armour arms and legs, it makes a very nice composition for a heavy infantry man.

Made of 1,2mm steel. This item has a satin finish so its surface will be slightly reflective as many original armour models. Steel thickness may vary due to the handcrafted methods used on its manufacturing. The steel is untreated and may have rust. To protect the steel you may rub it with mineral or synthetic oil.

Total length from the neck opening to the bottom (not including the mobile part)48cm. Width40cm. Weight 4kg.