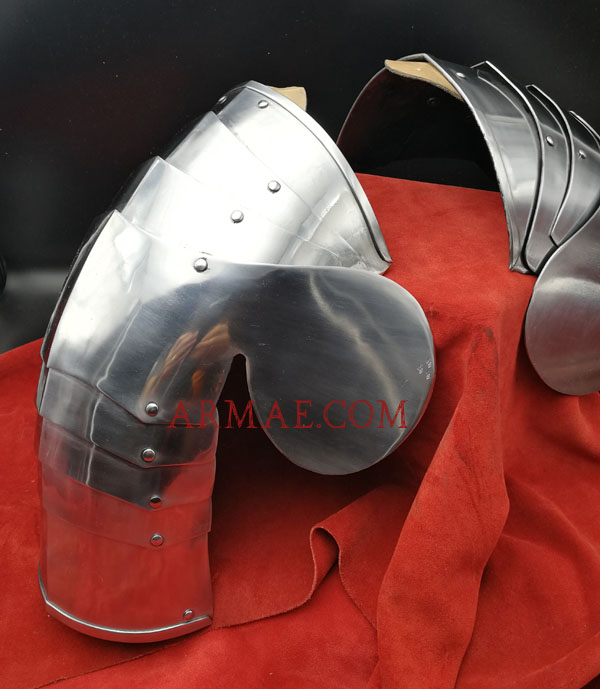 Description
These pauldron armour parts are dated on the first part of 15th century, but could even has been in use before. They have a characteristic besagew attached to the shoulder to protect the armpit, something quite unique compared with the rest of surviving pieces.

Made of 1,6mm steel. This item has a satin finish so its surface will be slightly reflective as many original armour models. Steel thickness may vary due to the handcrafted methods used on its manufacturing. The steel is untreated and may have rust. To protect the steel you may rub it with mineral or synthetic oil.

Total length of the pauldron is 40cm, extended. Width at arm level is 18cm. Weight of each pauldron is 1,8kg.