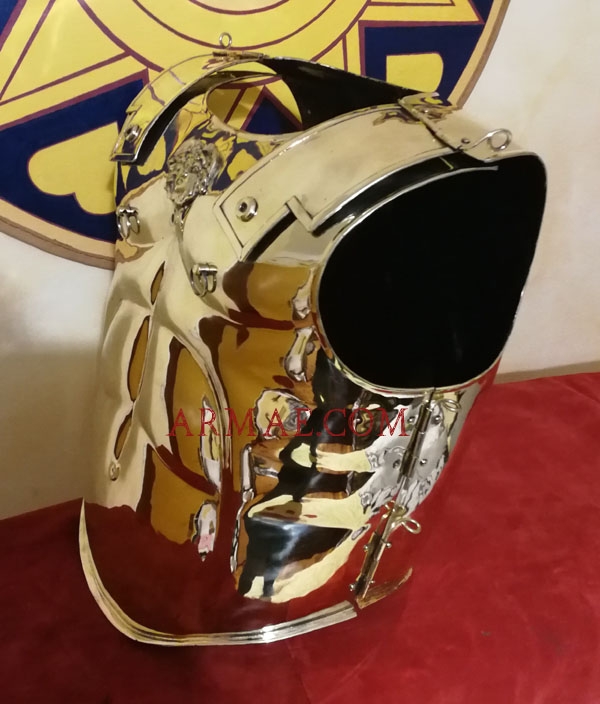 Description
The roman officers used to wear a muscle armor during the whole roman Empire. This long-standing tradition and privilege also allowed them to wear a sometimes very decorated body armor.

The most used decoration was a plain Medusa head on the thorax, as in our reproduction.

Made of two halves, closed by pins and laces. Brass. Chest perimeter at armpit level 115cm (40cm wide, 25cm long). Length 49cm front and 46cm back. Head opening 18cm diameter.